Ready to get started? We know you have a lot of questions. Let's start with explaining our process.  It all begins with a free initial examination with Dr. Denison…
Your first visit: Consultation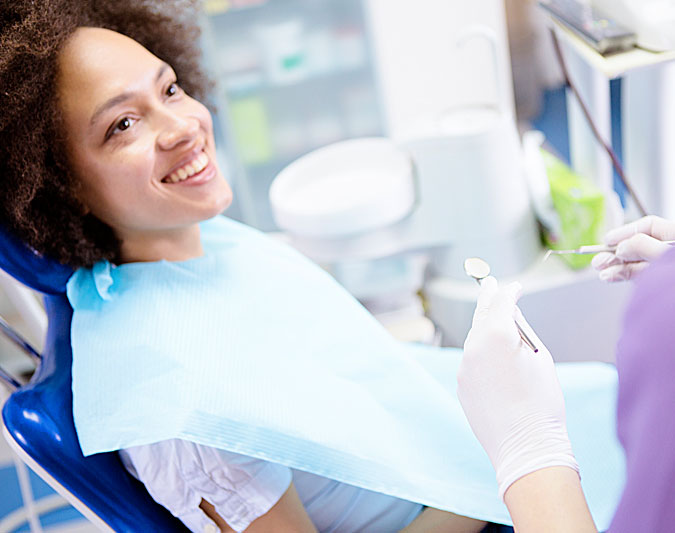 Dr. Denison offers the initial examination to evaluate and recommend orthodontic options at no cost to you.
We ask you to download, print and fill out some paperwork and bring them along with your dental insurance card.
We welcome and work with all dental plans and will be happy to contact your dental insurance company to verify your orthodontic coverage. We also directly participate with the following dental insurance companies:  Cigna Preferred PPO, Delta, Husky, The Principal and United Concordia.
Click to download Patient Forms
What happens at the appointment?
Dr. Denison will conduct an initial examination and answer your questions, some of which might be:
Is there an orthodontic problem?
If so, what is it?
Can it be corrected?
When should it be corrected?
How long will it take to correct it?
How much will you have to invest to correct it?
If you are considering cosmetic dentistry – implants, veneers, crowns or bridges – talk with Dr. Denison about preprosthetic tooth positioning to optimize the cosmetic work you plan to have done.
Your next steps will then be identified.
It's that easy!
Step Two: Diagnostics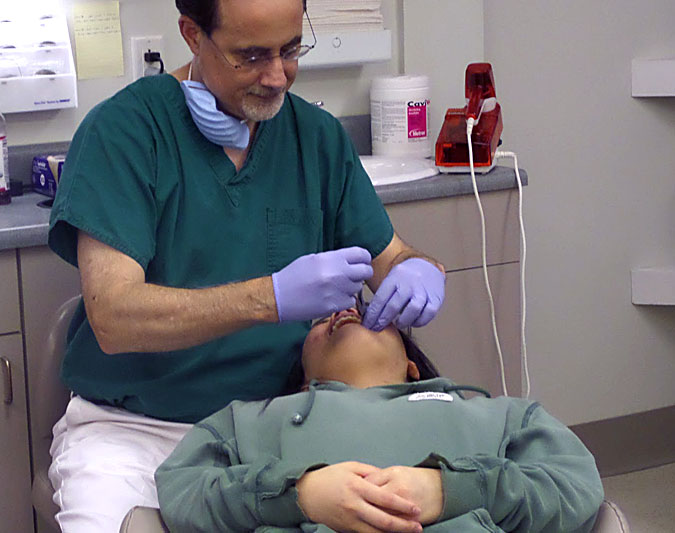 Depending on the answers to the above questions, Dr. Denison will advise one of the following procedures for the next step:
Diagnostic Records* – impressions, wax bites, and laboratory costs involved in producing the models. Film and developing costs for photographs and radiographs.
Doctor's work-up – time spent evaluating the photographs, x-rays, and models. Diagnosing the problems and determining the best course of treatment.
Consultation – time spent by the doctor and staff in presenting the diagnosis and treatment to the patient.
Communication – time spent with phone calls and letters to the patient's dentist, physician, etc.
Records preparation – administrative time and materials in preparing charts, ledgers. etc.
*Please note: Our records/diagnosis fee is $300.00 and it is due the day records are taken in our office. (This fee will be applied to the total quoted treatment cost if you proceed with the recommended treatment.) An additional fee will be charged if any extra or unusual radiographs of the head or jaw joint are required.
Step Three: The Plan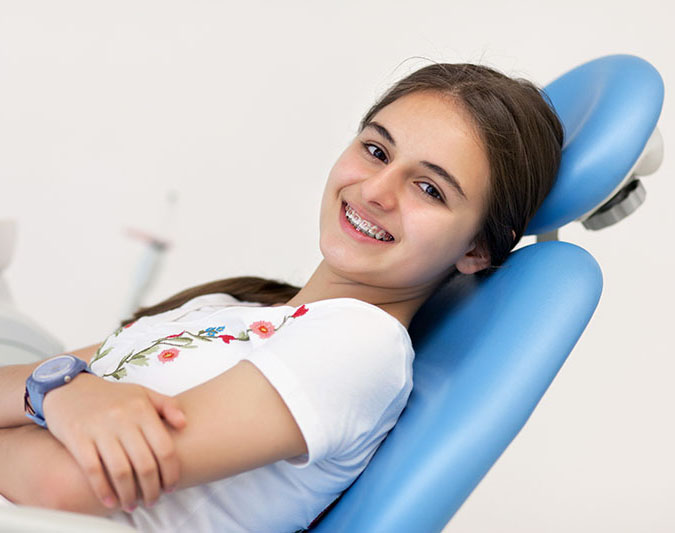 If treatment is advised now, all the records will be carefully analyzed by Dr. Denison and a treatment plan developed.
Our Financial Coordinator will be the first to contact you and share insurance benefit information and financial options for treatment. We pride ourselves on working with our patients relative to financing orthodontic treatment. We offer interest-free financing over the course of treatment as well as monthly auto payment.
Several different discounts are available, including a discount to active military and their families as well as sibling discounts when more than one family member is in treatment.  We also offer discounts to employees and their immediate family members at various companies including: Roto Frank of Chester, Whelen Engineering, Deep River Plastics (SWPC), Valley Railroad, Lee Company, Infiltrators Technologies, Sennheiser Corporation and Kellogg Marine. Discounts vary-ask us for details on current offers.
Following the financial consultation, there will be a treatment consultation with Dr. Denison. He will present the entire treatment plan to the patient during a telephone or an in-office consultation and all of your questions concerning treatment will be answered.
Please note: We will keep your records in our current file for six months. The fee quoted and treatment plan described may change if treatment is not started within that time.
Learn more about us
To serve you better, we offer two office locations: Old-Saybrook and Colchester. Office hours rotate between the two locations. We have an outstanding staff of clinical professionals, customer service and business office staff in Dr. Denison's Practice.
You will be greeted warmly by our Front Desk/Customer Service personnel whether you are giving us a call or checking in for your appointment. The Clinical Staff, our Orthodontic Assistants, make your care their priority.  You will receive the best possible treatment by warm and caring professionals. Our Assistants take a personal interest in each of our patients and strive to ensure the utmost comfort during the appointment.  Each of our staff is here to help – always!
Our Business Office
Dr. Denison has a dedicated Business office to support his Practice.  All financial arrangements including patient contracts, payment processing, coordination of insurance claims and various other support functions are provided by the professional staff members in the Business Office. The direct phone number is 860.399.6322